Proudly brought to you by

To commemorate the first year of Matariki being a public holiday Shopify & Build Native in collaboration with Ngahere Communities and Te Puni Kōkiri are holding an event that celebrates both Matariki and the beauty of our culture.
The top 50 products were selected via public vote and judges selection from 18 May - 29 May 2022
Connect, kōrero, share & learn at our Māori Business Wānanga.

We've brought together some of our favourite Māori brand owners & e-commerce entrepreneurs for a chill afternoon of inspo, biz hacks and some Samāori coffee too. Spaces are limited!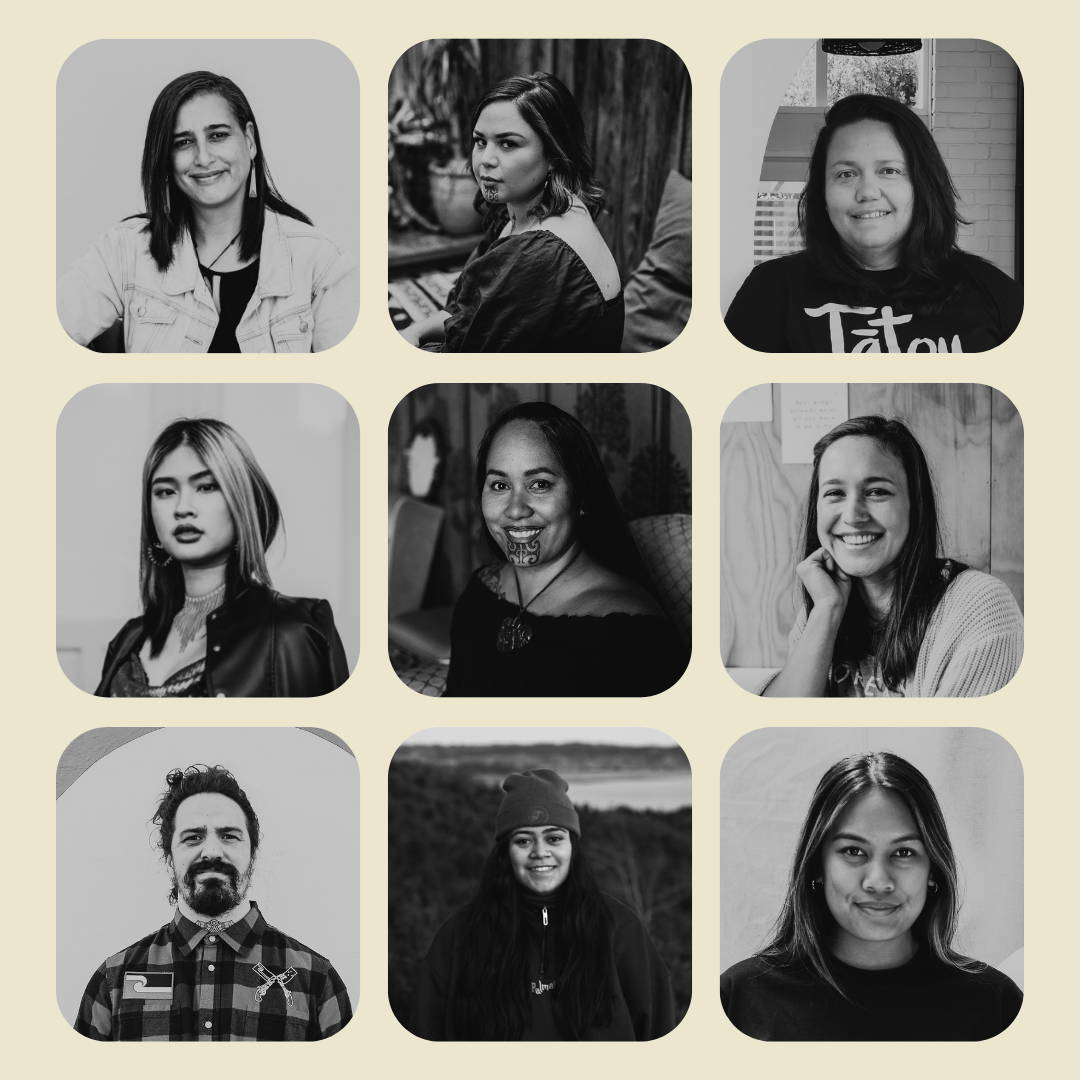 Here are your Top 50 products as voted by you and our panel of judges. Kei runga noa atu koe!
Check out the top 10 products below

Auaha - Pīngao Whatu Creative,
Deluxe Kāri Konei x Maimoa
Guitar Strap Taiao Creative Limited
Hā Tool Koru Ha Habit
Kaitiaki Sunglasses L.Eyes Eyewear
Kaupapa Game Kura Rēhia
Mixed thong period pack AWWA Period Care
Ngā whetū o Matariki - The Stars of Matariki (Poster) Living by The Stars
NUKU: Stories of 100 Indigenous Women NUKU
Poutama knitted blanket Awhi Company


AEIOU Tracy Maniapoto
Ātanga dress Waiapu Road
Auaha - Te Ao Marama Whatu Creative
Baby Whai Studs MISS MAIA
Be a champion of te reo hoodie KRS Apparel
Black Wall Hanging with or without taonga Aramoana Gifts
Crochet a Whetu (star) kit Lissy Cole Designs (Lissy and Rudi)
Earth Tights RYZN collection
Ecru Whiore adult crew neck AkeAkeAke
Eruina / Limited edition Art Print Josh Kiwikiwi Fine Artist

Handwoven Contemporary Piupiu - Aquamarine Natura Aura
Hāneanea Dress Taatahi Merchants
Hina Kete - Year 5-8 (Te Reo Māori & Bilingual) Tuhi Stationery
Kairua Heru KAIRUA
Kawakawa + Hemp Balm Be + Humble NZ
Kawakawa infused soap Casez Creaations
Kawakawa traditional balm KawaCure Products NZ Ltd
Kōrewa mini dress Waiapu Road
Manaaki Blanket Awhi Company

Matariki Goddess Necklace – Silver Little Taonga
Mauve CWK Leggings Wahine Toa Apparel
Moko resin art West wind ltd
Ngā Hononga Wrap, Kōwhai Aho Creative
Otaki Manawawharepu
Parāoa Parai Tea Towel Maimoa Creative
Pēpē cover pot Tutū iti
Raea Handbag MC Leathers
Red Pēke Tātua Tawhiao7
Sunz singlet - Maui Soil & Sand
Taikehu Pēpi Capsule Cover Piwari Boutique

Taikehu Swaddles Piwari Boutique
Te reo māori wooden blocks Piri Pāua
Te Whitinga Mai Moko Ariki
The Classic Gift Pack Kaputī Studio
Toki & Timo Paku
Tui Te One Johnson Shy Fish Tumbler HAPA
Waikirikau Fermented Tii Waikirikau
Whakaora face oil Poipoia Ōtautahi
Whakatinanahia te ora - Be the change KRS Apparel
X Light Boxes Wendy Hannah Artist Designer