With September welcoming in the new Spring season, we've complied our favourite things to do to not only help you spruce up your whare, but also awaken the warm synergy in your space. You can see the rest of Aunty's picks in our Springtime collection here. 
1. Spring Clean
You know that moment after a deep spring clean and you're finally ready to light a candle and call it a day? Try finishing off your cleaning ritual with the Awaken Essential Oil by EarthSent instead to help activate positive emotions and liven up your living space.
2. New Accessories, New Me!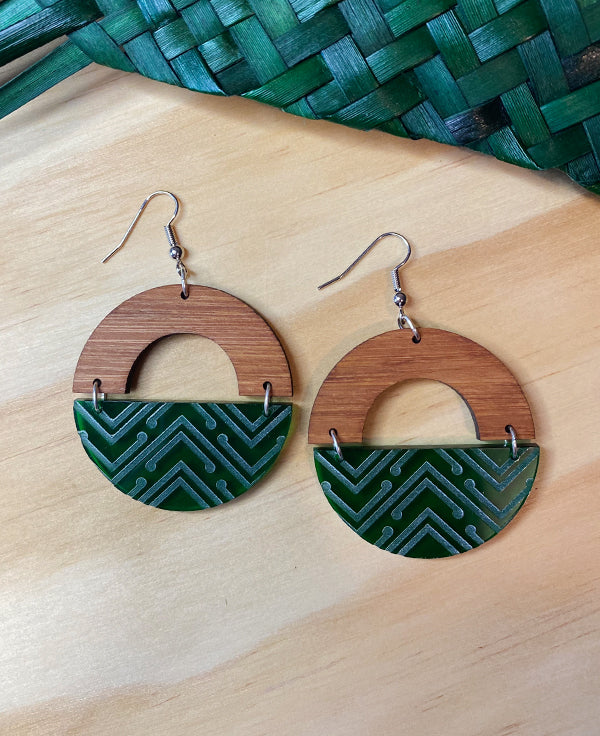 Spring is also a great time to jazz up your style! You don't need to buy a whole new wardrobe though, sometimes a great accessory is more than enough. These 'Whenua' earrings by Mako Design make the perfect statement, and with meaning.
"The traditional practice of burying the whenua (placenta) and pito (umbilical cord) connects a newborn baby to their ancestral land. This design represents our connection to our whenua." - Mako Design
3. Pet TLC
Don't furrrget the other members of your whānau! After a muddy, rainy and cold winter, treat your furbabies to a nice wash. Don't bother going to Animates though, save some putea and do it yourself with the 2 in 1 Shampoo & Conditioner by Clark and Co Petware. This one is sensitive and hypoallergenic with a fresh aloe vera scent that'll leave your pets smelling and feeling fresh!
4. Styling a House to Make it a Home 
Spring is the perfect time to revamp your whare, and making a statement in your interior design shouldn't take too much effort! 
Sometimes a throw or a blanket is all you need to make that couch more inviting and homely. Our Spring pick is the Hononga Throw by Awhi Collection. Finely woven 100% Organic Cotton Paraikete (blanket). Cotton fibres breathe naturally. Made with finely woven 100% Organic Cotton, making this  paraikete (blanket) breathable, not too heavy and not too light for your arvo naps.