Description
2nd edition available now! 
This is for one deck of kāri (54 playing cards + info card) in a custom designed bamboo box made by students at Manurewa High School in Auckland.  Includes delivery within Aotearoa. Shipping to Australia cities flat rate of $40 for a tracked parcel with up to 2 Kāri Māori items (excludes rural). 
Konei and Maimoa Creative have collaborated to launch a product that celebrates the Māori language and culture, and supports local creatives, makers and businesses. We wanted to provide a product that can be a treasured taonga for whānau that encourages play, laughter, unity, and learning. 
Inside this pack you will find a QR code which will take you to behind the scenes videos of artist Jordyn Daniels explaining her artwork that honours traditional Māori art.
These playing cards have been thoughtfully created by Māori, and are made in Aotearoa.
Payment & Security
Your payment information is processed securely. We do not store credit card details nor have access to your credit card information.
Customer Reviews
09/10/2023
Tyson R.

New Zealand
Mīharo kē!
Me mihi ka tika atu ki a koutou te tīma o Konei NZ. I purchased 4x of these as prizes for my class, and they absolutely love them. I was so impressed, that I am going to get me a pack for home. They would make perfect gifts for whānau too. Ngā Manaakitanga, Tyson
12/11/2022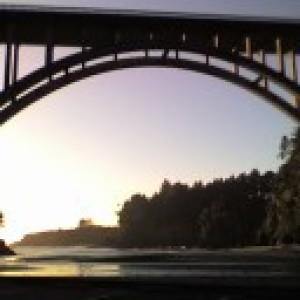 KS
Kathleen S.

New Zealand
Great Gift from NZ
Picked up a couple of these as gifts for international friends. Could also work as a souvenir.
04/08/2022
Anonymous

New Zealand
Beautiful cards
I bought this deluxe edition as a part of a 21st birthday gift. They are beautiful and was really well received by the birthday boy
03/04/2022
Anonymous

New Zealand
Nice Design
He tino mīharo rawa atu tēnei kari! Love them and the special box they came in!
19/03/2022
Anonymous

New Zealand
Kāri Māori - DELUXE 2nd EDITION
A beautiful set of cards in a presentation box. Great for card games in the long winter evenings ahead. Buy a couple of sets and put them away, as they would make a perfect birthday or Christmas gift. I am stoked with my purchase.
18/03/2022
Josephine G.

New Zealand
Delightful
I love being able to enjoy card games using maori langage and design to describe the culture of our people. The beautiful boxes that our tamariki has so beautifully created is delightful.
20/02/2022
Anonymous

Australia
Great quality
Loved them. Gifted them to my girlfriend and she loved them as much as myself. Too good to actually play cards with.
07/02/2022
Sian L.

New Zealand
Gift purchase
I bought two packs, one for myself and one as a Christmas gift. The gift was very well received and used while they were on holiday. I love mine and I especially like the story behind the design and making of these cards.
05/02/2022
Donna O.

New Zealand
Kari Maori deluxe edition
Thanks for the gorgeous deluxe edition. Was a gift for a family friend. He was stoked. A real treasure. Showed to a real estate mate. She was keen to order some for new buyers gifts. Ideal
04/02/2022
Jon D.

New Zealand
04/02/2022
Tui H.

New Zealand
Deluxe
Beautiful product. Love it
04/02/2022
Candice L.

New Zealand
Perfect koha
Gifted to my nana and koro after not seeing them for 3 years. I soldiered "I love you Nana and Koro" on the underside of the lid. Super cute I just hope my cuzzies don't pinch it off them
08/01/2022
Anonymous

New Zealand
Great investment
Great product and will last for many years to come
15/11/2021
Anonymous

New Zealand
Tino ātaahua
These are soooo cool! Gifts were very well received. Ka pai Konei and Maimoa Creative.
08/11/2021
Anonymous

New Zealand
So CHOICE!!
These kari are wonderful - couldn't stop showing off to my whanau and doing my own promo on them. Feel so connected to the picture, so beautiful. Thank you for creating these
08/11/2021
Monique M.

New Zealand
Special Occasion Kāri
Gosh at first I didn't want to use them because they are just so precious I never want to accidentally bend or spill something on them now I'm over that and use them regularly I love them so much they're absolutely beautiful right from the designs to the feel of them thanks so much for an amazing product!