Description
This is for one deck of kāri (54 playing cards + info card) including delivery within Aotearoa.  Shipping to Australia cities flat rate of $40 for a tracked parcel with up to 2 Kāri Māori items (excludes rural). 

Konei and Maimoa Creative have collaborated to launch a product that celebrates the Māori language and culture, and supports local creatives, makers and businesses. We wanted to provide a product that can be a treasured taonga for whānau that encourages play, laughter, unity, and learning. 
Inside this pack you will find a QR code which will take you to behind the scenes videos of artist Jordyn Daniels explaining her artwork that honours traditional Māori art.

These playing cards have been thoughtfully created by Māori, and are made in Aotearoa.
Payment & Security
Your payment information is processed securely. We do not store credit card details nor have access to your credit card information.
Customer Reviews
17/11/2022
Anonymous

New Zealand
Great Xmas stocking filler
Haven't used them it as I bought them for Xmas but they look great.
16/10/2022
Anonymous

Brazil
Excellent
Very good: I recommend it!
03/08/2022
Anonymous

New Zealand
Beautiful!
The most stunning pack of cards, amazing quality and super fast shipping - highly recommend! I cannot wait to display these in my home
03/08/2022
Gabriella T.

New Zealand
Beautiful cards
Beautiful playing cards, that I purchased as a gift. The packaging is just as lovely and they have a really special feel.
03/08/2022
Ruth S.

New Zealand
More than just a card game!
I purchased these Kari as a gift for my son & his wife. They live in her home town of Kodiak, Alaska, and we honour the indigenous peoples of both countries. They play a lot of cribbage so they'll be well used! But the real joy is in the depth of these beautiful cards and the meaning behind the graphics - every line holds values of te ao Maori. So thank you for all the back stories and artists statements for these pieces of art. They will be loved and used, and also "read" and considered - I expect they will find much to relate to and support them in real life! Such a wonderful way to make play meaningful and significant! Nga mihi! ♥️♣️♠️♦️
03/04/2022
Danica M.

New Zealand
Ataahua
Quick delivery and beautiful product.
15/02/2022
Sally F.

New Zealand
De luxe
These are so special. Such a work of art. We bought the boxed set as a gift and got a deck for ourselves. Everyone loves them.
05/02/2022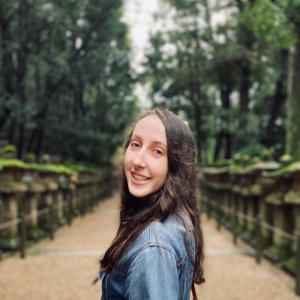 VW
Victoria W.

New Zealand
cards are beaut
not sticky and beaut design
04/02/2022
Jon D.

New Zealand
Stunning !
Absolutely stunning and amazing! Recommend to everyone.
11/01/2022
Holly A.

New Zealand
koha mō tōku kare
I bought them for my friend for her birthday & she was stoked!! I still want to get a pack for myself, but my tamariki always lose them, so maybe later in the year.
11/01/2022
Anonymous

New Zealand
Beautiful art not durable playing cards
They did bend easily and look worn after a few games having a matte finish. I was happy to purchase at that price for the artistic creativity but would have wanted a more durable finish, similar to a slip coat finish.
08/01/2022
Alice H.

New Zealand
Loved by receiver !
Bought for my family's stealing secret Santa game and there were ooohs and aahs when finally opened. Receiver was very happy with her gift
08/01/2022
Hinemoa N.

New Zealand
Tau ke! He tino miharo I nga kari! A pressie for my brother in aussie He'll just love them
06/01/2022
Chris W.

New Zealand
These cards are awesome!
It's all in the title really. These cards are awesome. I collect playing cards from various designers around the world, and these are comparable with or better than, quality wise than many of them. Beautiful work, and the special wooden box is neat too.
06/01/2022
Tracy G.

New Zealand
Kari Maori
Excellent... They arrived within two days of ordering, the actual item was more beautiful in the hand than in the photo.
05/01/2022
Anonymous

New Zealand
Great gift
I purchased these as a gift and they were very well received! Very happy with quality, can't wait to see what's next!